Wahlpartie (Vienna, 2002)
Poster-production, cooperation and actions
ANAR (Austrian Network Against Racism), BEIGEWUM, eipcp, getto-attack, IG Kultur, Österreich, Klub Zwei, MAIZ and many activists.
The "Wahlpartie" was no party, no group and no association, it was a campaign during the Austrian national election. Its aim is to set requests against discrimination in public and media space, that is devoted to this election.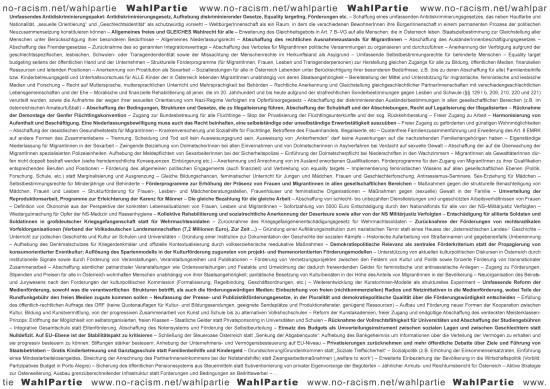 Writing the political demands on the street (In cooperation with Simone Bader and students from the Academy of fine Arts, Vienna)